Introducing Pickleball Score Tracker
Serve. Score. Share. Elevate Your Play.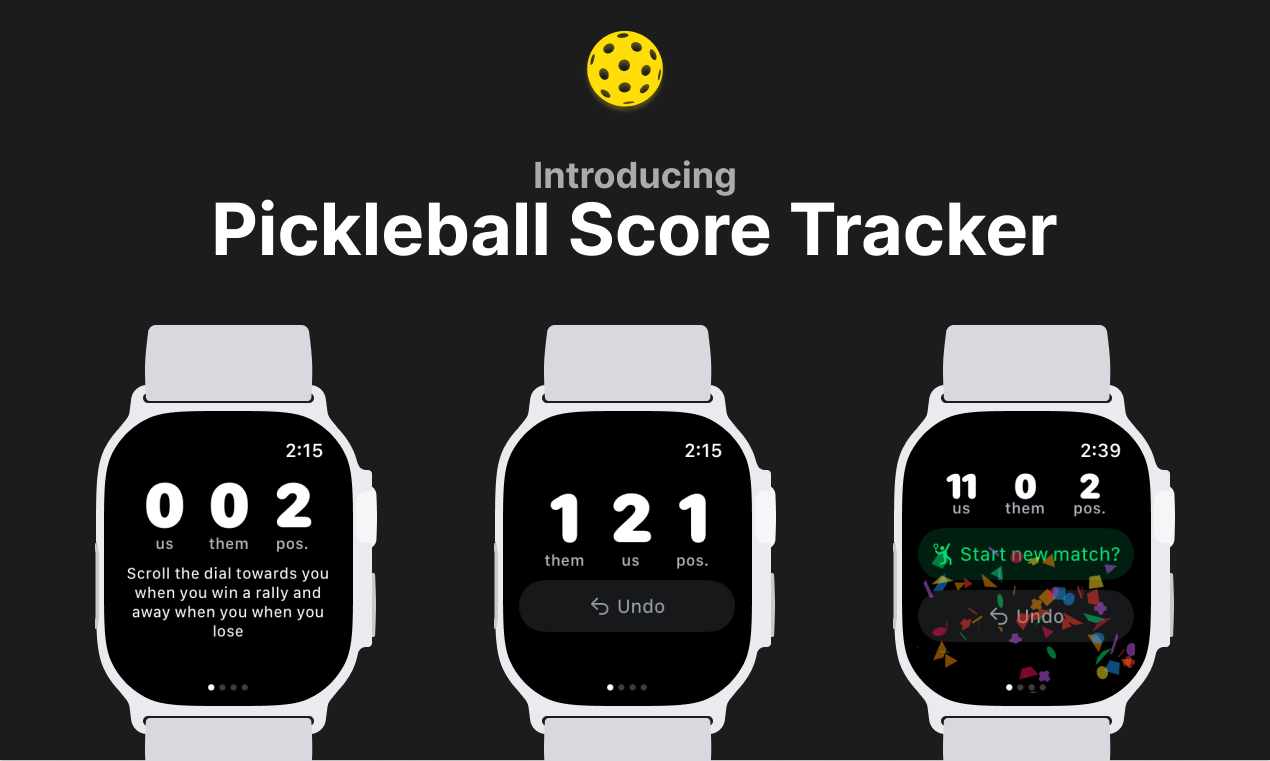 Calling all pickleball enthusiasts! It's time to celebrate because the Pickleball Score Tracker app has arrived. Crafted by a fellow pickleball aficionado, this game-changing app syncs seamlessly with your Apple Watch, transforming how you keep score and experience the game. Say goodbye to scorekeeping headaches and hello to a whole new level of gameplay.
Product Features & Highlights
Hey there, fellow pickleball enthusiast! Ever had those moments on the court when the score gets all tangled up? I've been there too, and that's why I created the Pickleball Score Tracker watchOS app.
📱Effortless Scoring
With the app's integration with your Apple Watch, tracking scores becomes as intuitive as your best shots. A quick twist of the crown, and you're all set. Your focus stays on the game, where it should be.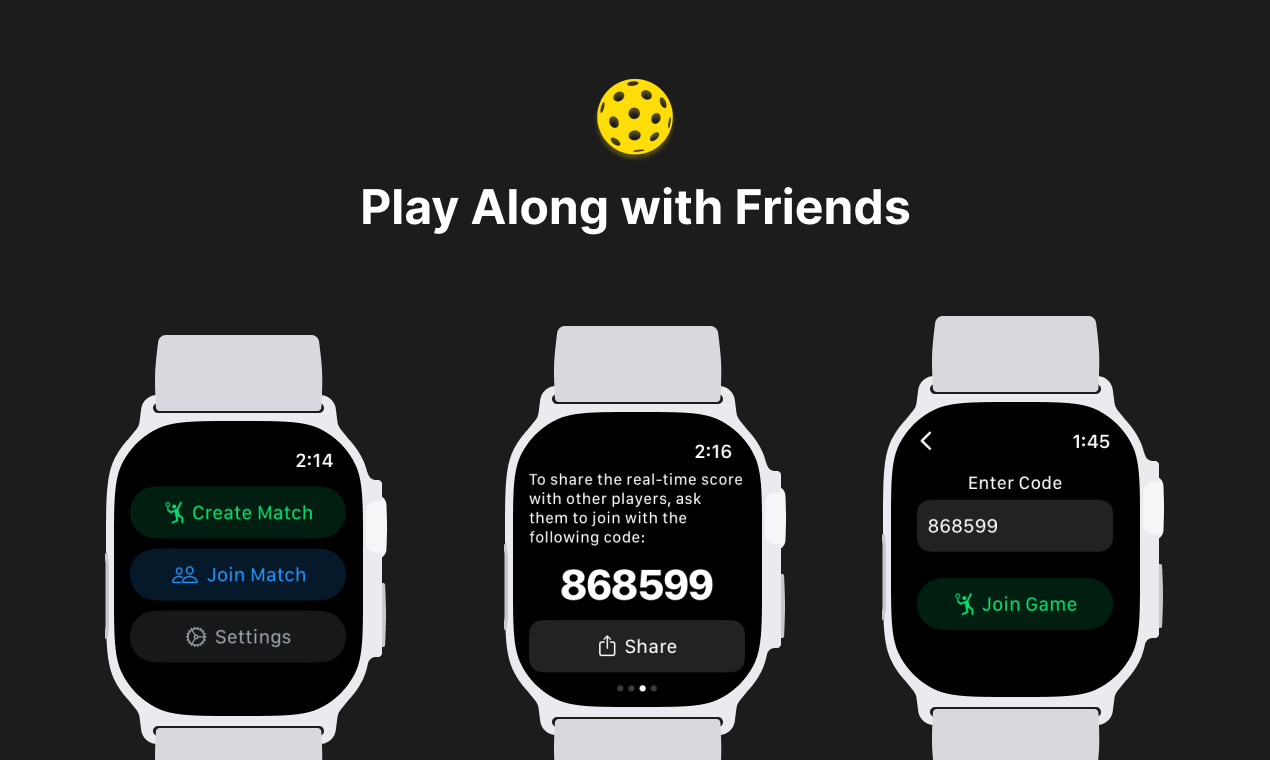 🌟Live Score Streaming
But the app doesn't stop there. I know the camaraderie pickleball brings. That's why I've added live score streaming. Now, you can share the excitement with your fellow players in real-time, enhancing the experience for everyone involved.
🏋️‍♂️ Workout Tracking
And for those fitness goals? Consider them covered. The app tracks your workout while you focus on your game. It's a win-win for your health and your pickleball skills.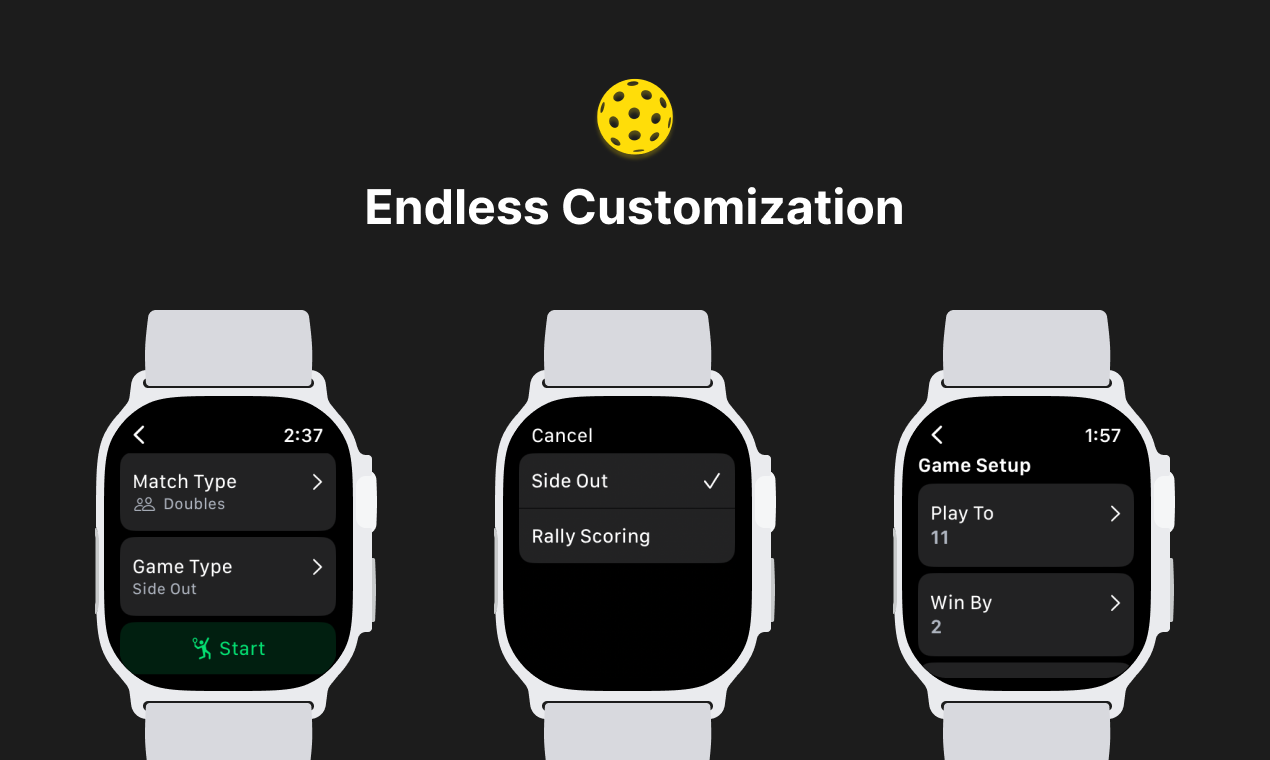 🛠️ Personalize Your Gameplay
The best part? All these features are yours, for free. As an avid player myself, I want everyone to have access to tools that enhance the game.
Media
Download
Localization
Contact Information
For more info or media inquiries, please message me at [email protected].